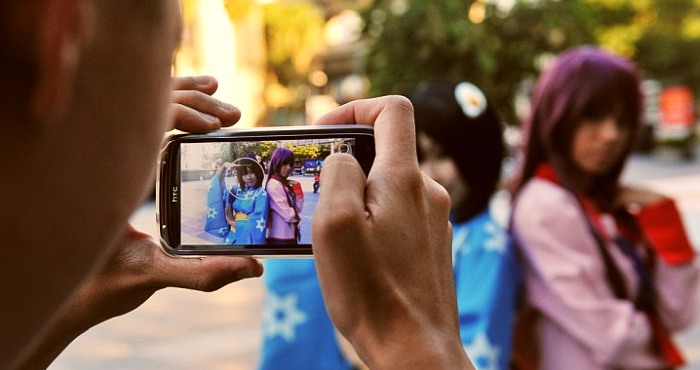 Smartphones of these days have become very good at recording video to the extent that they can effectively contend with detached cameras, particularly when it comes to shooting non-professional video. As a matter of fact, all Android Smartphones produced these days can record video, if they come with a camera, and interestingly, quite a lot of them will allow you to shoot at least in 720p or 720 x 1280 pixels.
Irrespective of the type of Android Smartphone that has camera you have, there are a number of general tips that you may want to consider when you want to record better videos.
Use video editing apps
Editing is another area you need to consider as soon as you have finished recording your video. You can cut scenes, apply filters, cut scenes, ass text or music, and so on. Many free and great video editing apps are available on Androis such as KineMaster and Viva Video that you can choose from. On the other hand, YouTube also features editing abilities, but the issue is that you need to first upload your video there in order to use them.
Use a tripod, or invent one
Keeping your Smartphone on a steady mode when you are recording is the secret to shake-free videos. Your videos seem better when they are shake-free. It is very difficult to create an ideal video if you are depending on your hands when shooting, even if your device has some kind of built in image stabilization.
As there are numerous tripods that can augment the stability of videos, they normally cost money that you may not intend spending. However, a tripod or an improvisation may not be all that helpful if you need to be on the move when recording video. Therefore, this solution will only be effective in a situation where you want to shoot video while keeping your phone still.
Hold your Smartphone horizontally
Avoid holding your Smartphone vertically but hold it horizontally when shooting video. This is because videos are meant to be watched horizontally and in landscape mode.
Be cautious of lighting conditions
When it comes to shooting video in low light conditions, Smartphones can put in great effort. The flash of your phone can help (provided that it comes with one), in situations like these, but the video may end up having abnormal colors. It is better to try and give sufficient light for your scene or subject before you begin recording, if you are indoors. Hence, use a lamp or two, use your indoor lighting system, open curtains, and lots more.