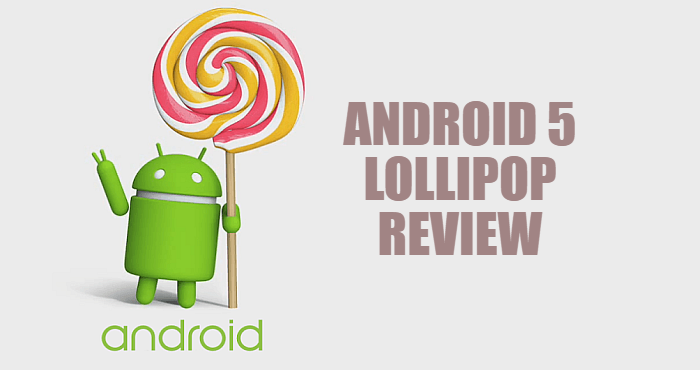 Android 5.0 Lollipop is no longer a baby, given that it has been there for about one year. The fact that many people has used it and tested its usefulness gives us a clear hindsight of whether the OS was a great success or it will just be remembered as part of Google's Android OS development.
This far, the Google's nexus devices are running on Android 5.1.1 (with exemption of the expected devices that will be released with Marshmallow). Android 5.1.1 Lollipop has received some tweaks that addressed some of the problems that people hated about Android 5.0 Lollipop when it was first released in 2014.
The following are some of the great features that Android Lollipop has offered us with:
Updates since Release
Since it first appeared Android Lollipop has not drastically changed. This is bearing in mind the fact that it looks much the same as it was on the surface. With exemption of the current move to Android 6.0 Marshmallow, we have had four core Android updates since the original Android 5.0 Lollipop. These are 5.0.1, 5.0.2, 5.1, and 5.1.1. Android 5.1 is the only one that you would need to worry about given that the others were just some bugs fixes.
Whereas Android 5.1 Lollipop didn't change the whole system radically, it did added some features like security tweaks and HD video calling. Other tweaks were made on the notification menu settings. The major change was on how the volume buttons functions.
Lollipop Design
The visual design is the most obvious and important change in Lollipop compared to KitKat. Google moved from the slightly cold visual efficiency that is present in KitKat to a fuzzier-feeling in Lollipop. Android Lollipop design is a little bit more IKEA catalogue and much less electronics. This is also in inclusion of the textured wallpapers that Lollipop comes with.
Lollipop Video
Lollipop Performance
In terms of performance, Android Lollipop has proved to be great in comparison with KitKat. With Lollipop, you will experience a smooth feel while using the touchscreen rather than instantaneous. It is also less ultra-snappy when compared to its predecessor.
Pros:
Low-key "digital assistant",
Consistent aesthetics,
Nice visual design.
Cons:
The camera app has been underpowered,
The OS is slower on budget devices.