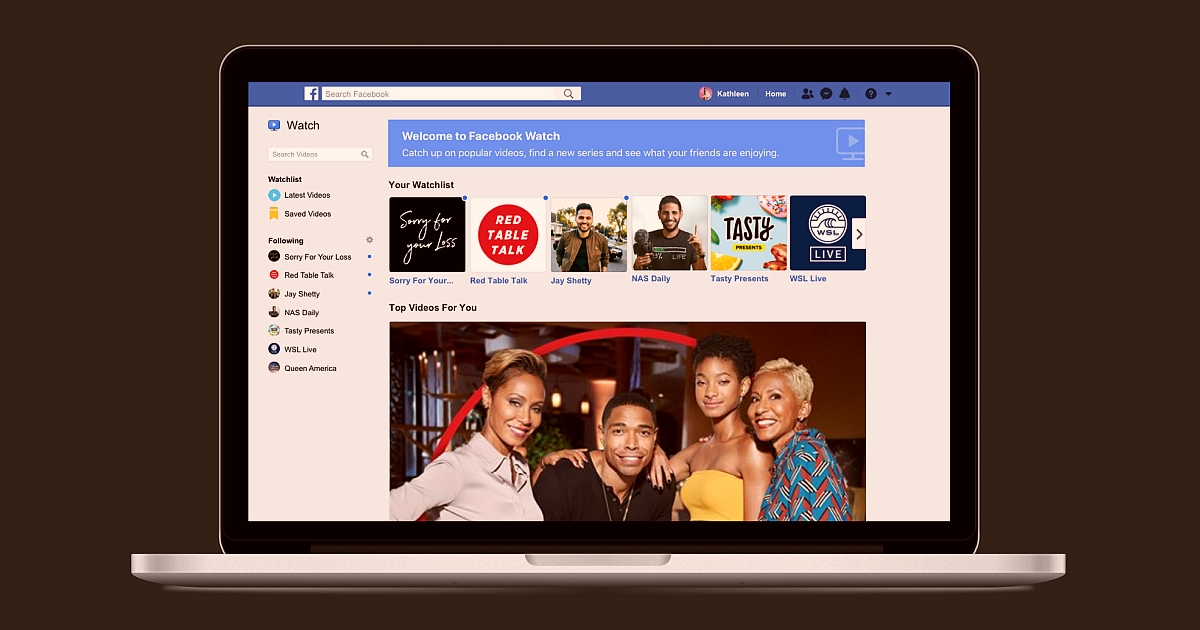 Three months ago, the blue meassging app, Facebook, launched its first authentic news section, Facebook Watch. The launch of the news service by Facebook is indeed a very important and long-awaited step in order to diminish the amount of fake and inauthentic news and disturbing rumors that do the rounds on Facebook every now and then. The new Facebook Watch is a service for the Facebook users out there who are looking for a reliable and widespread news source that's free from any misleads or fakes. However, since its launch, Facebook Watch has attempted to partner with a couple of reputed news providers in order to strengthen the brand new service and to add an aura of legitimacy to the whole Facebook Watch section.
The most established, BBC News, declared recently that a weekly news show is planned to join the Facebook Watch channel; BBC the show is, reportedly, called "Cut Through the Noise" and it's primarily targeted towards users who use features of vertical videos on their devices. The upcoming news show by BBC is planned to add a whole lot of diverse range of news as it'll report events and activities from different and untouched areas and communities in Europe and other continents. It's more than obvious that the collaboration with BBC is extra beneficial to the Facebook platform for a couple of reasons: for example, Facebook has long struggled with the widespread use of its platform to publish fake news and hoaxes that has led to decrease the authenticity of the popular app despite its continuous attempts to terminate or even lessen fakes and false information; consequently, the launch of the Facebook Watch section is a major step that needs to be supported by main media and news providers who have great history and intact credibility – such as BBC.
And the winner of World's #MostAmazingDog is… 🥁

… you'll just have to watch and see! 🏆 https://t.co/bPjgn3Mq15 pic.twitter.com/K4fXiMNCHM

— Facebook Watch (@FacebookWatch) 5 de abril de 2019
Facebook Watch
Additionally, being at the very first stages of its creation, many users haven't even heard of Facebook Watch which definitely puts extra pressure on the new platform to use unique techniques of publicity and join forces with popular news providers in order to present the right and most true pieces of information about the world. Also, the combining of two of the most important apps, Facebook and BBC, in one category can save the user's time who can easily check out not only the BBC news on the Facebook Watch service, but he can also check out some of the original shows and segments Facebook has created specifically for the new service.