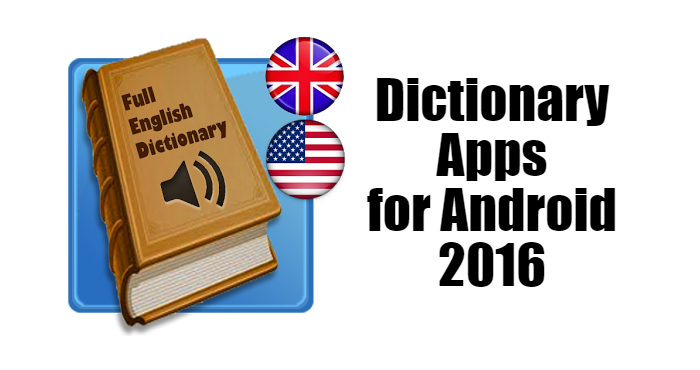 Words carry a lot of weight, no matter what is said. The correct usage of words makes a greater impression to a person who earn his fund for entertainment through writing.
Android dictionaries not only improve our language grip but also provide us with deep vocabularies. It is a great art when using different words, but if you are reading a novel with strong/deep words then you might be confused with the content and flow. Free android dictionaries gives you an easy way of getting the meaning of such words as you read. They will also assist in enhancing your language grip. The following are some of the
Dictionary.com App
Among all the free android dictionaries, dictionary.com is the best. It is highly accurate in terms of the meaning of words and user interface. The app for this dictionary is well designed and suitable for both tablets and smartphones. When using this app on QHD resolution, you will find a very awesome experience. This app has got some in-app purchases that range from $1.99 – $2.99 per app. This app will come with features like "Word of the Day"- that will teach you a new word every day.
Merriam Webster
For a very long time, Merriam Webster has been in the market. It has been there as a hard-copy dictionary, as a soft copy dictionary in CD, and now as an app for android. There is the free version and the paid version. The dictionary is very reliable. This app has got a really awesome interface that is great for both tablets and phones. It also provided example sentences when you do word searches.
WordWeb Dictionary
WordWeb Dictionary is a simple dictionary that will serve you when searching words. This comes with a very clean white interface that has a great search bar. You will just search the word and get the meaning displayed. Its offline availability gives the app a lot of strength. It has over 70,000 examples, and 285,000 words and phrases. The user's focus is induced with its white interface. The other advantage is its ability to display spelling suggestions. Confused words will also be listed.
Dictionary App
This app is very simple when using and as well provide you with fast word searches, making it very reliable. This dictionary supports Spanish, French, English, and other 11 languages. This feature makes it one of the best free android dictionaries. It also has got some in-app purchases that go for about $1.99 per app. It is also very easy to share the searches via other platforms.
English Dictionary Offline
This is an app for English dictionary that is available offline. This app comes with more than 174,000 words. When a words are not available in the offline mode, it searches for it online. Its interface is better and very suitable for androids and tablets.