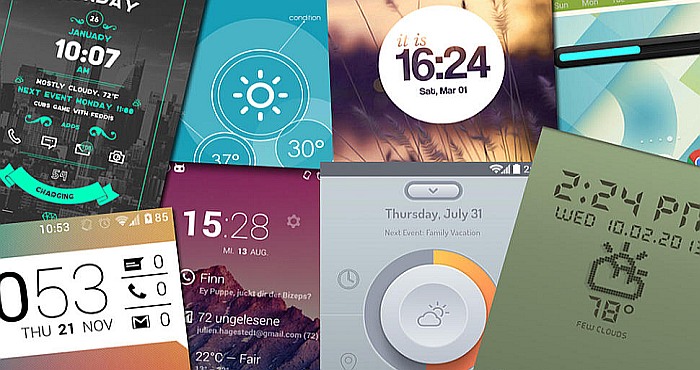 The android users find it difficult to locate some items in their devices desktops. However, when widgets are used with control it becomes easy to locate items.
Widgets provides shortcuts which are extremely helpful to users. They enable users to effectively and efficiently use their devices.
Evernote Widget
The Evernote widget is a note-taking tool that it easy to use android devices. The widget can be customized to either display information in large, small or list widgets. These widgets enable users to create new notes as well as searching the already saved notes. These widgets have the ability to record audio notes and take screenshots. Generally these widgets make it simple to use android devices.
Battery HD
The battery HD is an android app that shows users what is happening with their devices battery. The app helps device users to monitor how various app utilize the battery. The app provide interface where uses can customize the sizes of widgets. The app helps users see the exact battery that is remaining before it get depleted. The widget is made up of green radio-active looking which make it easy to locate.
Slider Widget – Volumes
The slider widget –volumes is available in more than four different sizes. This enable android devices users to squeeze individual volumes of calls. The app contains system sounds, multimedia and other features. Slider widget aids the devices operators in regulating color sectors and brightness. The widget provides users with power to manipulate their devices displays.
Torch – Tiny Flashlight
The torch app assists users to regulate brightness and lighting in their devices. They provide user with assistance in simulating Morse code and traffic lights during emergencies. It is help users to identify one another in crowded places because of its ability to display different colors. Because of its diverse usability this app is among the most used apps used in android devices.
DashClock Widget
DashClock widget is an app that displays important information on user's devices. The features include messages, time, calendars, e-mails and missed calls. The app helps users to be aware of what is happening in their surroundings. The app basically shows notifications as they occur in devices.
Zooper Widget
The Zooper app offers different widgets which are highly responsive to customization. The app has the ability to contents in different ways. Some of the features displayed by these app includes data traffic, device temperature, time and much more. The app shows important information that users require to be at their finger-tips. The app is available in free version although there some which are on premium basis.  The app is compatible with buzz launcher.