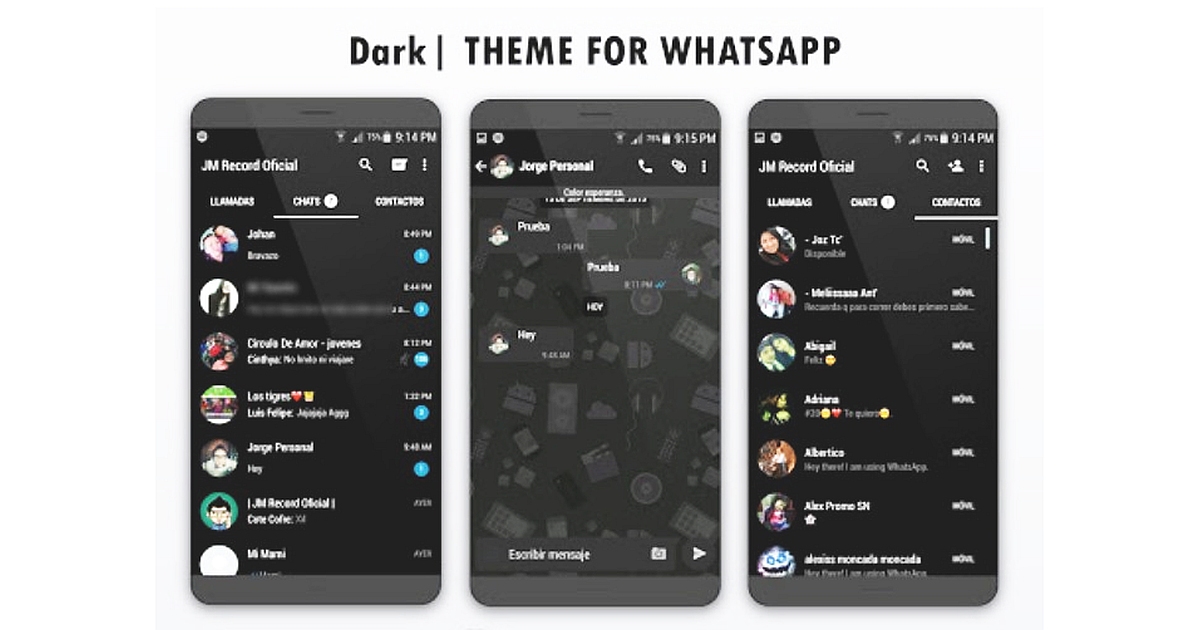 In the past couple of years, extremely notorious apps and websites, such as Facebook and YouTube, have started to pay extra attention to the process of creating the most comfortable and relaxing atmosphere when it comes to using the apps or the websites, generally, for hours. However, the most popular messaging app WhatsApp joined the race from the start and began to add some modifications to its platform in the attempt to make the functionality of the app more approachable and easy.
For instance, WhatsApp Messenger presented the "Mark as Read" feature which is a simple yet effective way to satisfy the receiving end; also the user can easily respond and chat whilst watching a video or doing another thing through a mini window without the need to head directly to the app. And in addition, WhatsApp is presenting its brand new "Dark Mode" this year in order to reduce some of the stress the users come across whilst chatting for hours.
Earlier this year, YouTube took a similar step and initiated its own "Dark Mode" as well; however, the viral messaging app, WhatsApp, have apparently decided to wait a little bit before introducing its "Dark Mode" for neither the Android nor the iOS devices are flaunting this feature yet. Luckily, the wait is over and the messaging app is reportedly planning to release the new mode gradually in the upcoming weeks.
WhatsApp Messenger The Dark Mode
The "Dark Mode" is generally designed to ease some of the tension and stress the users experience once they use any app in the dark nights; so instead of having a white background which might be stark and disturbing to the eyes, the background is going to turn black in order to match the dark surroundings of the user.
The "Dark Mode" has recently become popular as many apps started to integrate it into their platforms; so it's no surprise that the developers of WhatsApp have decided to add it to the messaging platform. As the base of users of WhatsApp is increasing each day, and more time is spent using, not only WhatApp – that's the most notorious messaging app – but also the whole bundle of social media apps and websites, it's turned out to be a necessity to provide the users with relaxing and aiding features and modes, such as the "Dark Mode", which might help lessen the impact of the continuous use of WhatsApp, for instance.
Nevertheless, it's reported that the new WhatsApp version that's equipped with the "Dark Mode" is expected to roll out to the devices gradually in order to test the audience's feedbacks and reactions.