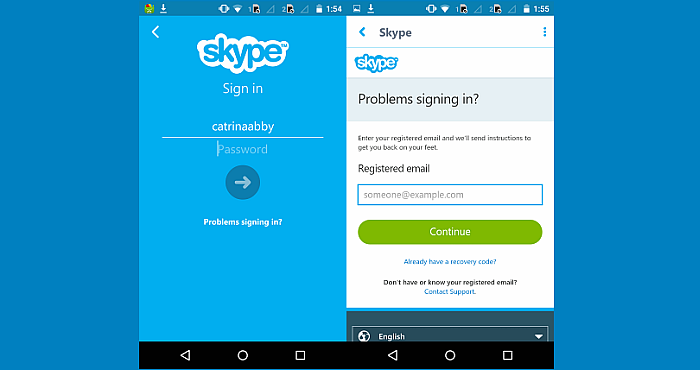 It was gathered from latest new that Skype messaging app has been encountering some challenges concerning people having illegal access to other users account as of recent.
In spite of this ugly development, it is of great importance for all Skype users to understand how to reset their passwords anywhere they are.
The unfortunate thing is that your tablet or Android can be accessed by these hackers, even if you are not operating your system. Fortunately, you can now reset or change your Skype password on your Android phone.
To change your password without making use of your computer is pretty easy. Just follow the simple instructions highlighted here.
Skype instructions
You will always want to sign out from the Skype Settings menu when you logged into Skype app
Enter your username
Tap on the link that says Problems signing in
Input your email address and wait for a while to receive an email showing a link
Tap the link and change your password with more difficult to get password.
The strength of your password and the way you are managing it is very important. A lot of great services that will help you safe your passwords and also help you monitor your passwords are available. You can use services such as 1Password, DashLane, LastPass, and lots more for this purpose.
You may want to log out of your Skype account to choose a more complicated password, whether you have fallen victim of a compromised Skype account or not.