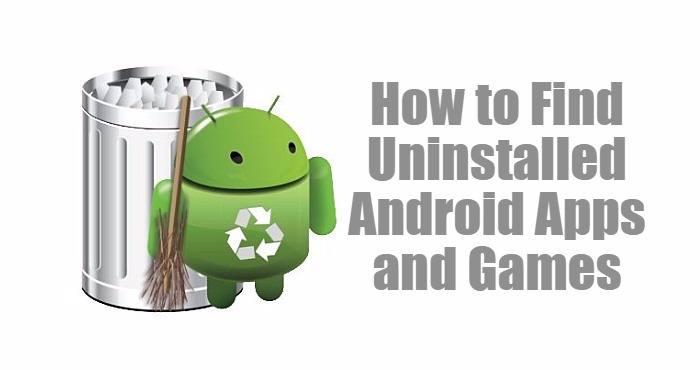 People using Android frequently install a lot of apps  and uninstall them at one point point or another because they realized that they no longer need them. There are more than 1.5 million apps and games on Google Play as of 2015. However, if you want an uninstalled game or app back on your Android and you cannot even remember its name, what can you do?
With the latest update from Google, you can now check out a list that consists of all your uninstalled titles, together with those that you installed. In addition, this list contains those apps you had earlier installed on older gadgets (taking for instance that you were using similar Google account which you are using presently.
You can access the entire list of installed and uninstalled apps and games on Google Play, when you are logged in. Open the Google Play app on your tablet or Android phone, and click on the menu button – those three lines that appear at the upper left corner. As soon as the menu is shown, click on My apps & games. And then click on All button, and that is all you need to be able to verify all your apps and games, both installed and installed.
Clicking on an uninstalled app takes you to the Google Play page, where you can reinstall it. However, you can simply remove the uninstalled app by clicking on the X that you can see on the upper right corner, if you no longer want it to be on the list.
It is noteworthy that this particular lesson was made on a Smartphone that runs stock Android 6.0.1 Marshmallow. Things may appear different on your own gadget.