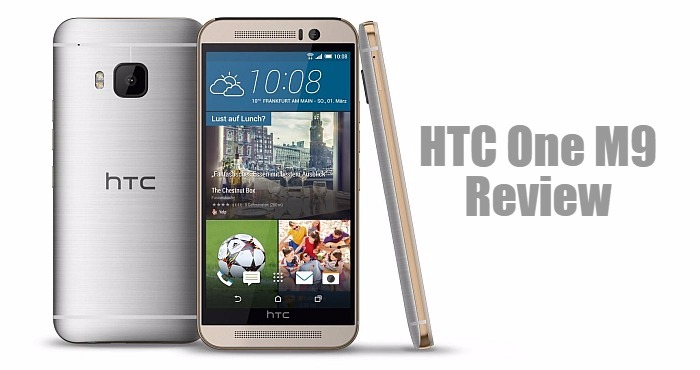 HTC One M9 Android Smartphone is one of the best Android Smartphones of 2015. HTC One M9 is a kind Android Smartphone that is fresh on the inside and familiar on the outside.
HTC One M9 is enclosed in a two-tone aluminum chassis, with the same curved back and rounded corners. The brushed metal back of this phone is certainly grippier and there is a matte aluminum finish above and below the display, on the front.
On top of the screen is a 4MP UltraPixel camera, demoted from its prime position on the back of the HTC One M8. The sides of HTC One M9 are Gold while the front and back are silver, with the back sides having a brushed-metal finish.
While there is volume, power buttons and microSD on the right side of the phone, the left side houses only the SIM card slot. The placing of the finely textured power button underneath the volume buttons makes it easier to get to than having it on the top of the phone, despite the fact that its closeness and likeness to the volume buttons does cause mis-presses.
HTC One M9 special features
The HTC One M9 comes with an infrared sensor that allows the phone to be used as a universal remote. This feature is quite easy to set up and actually comes in a very useful, while infrared may look a bit 2005. You can set it up to work with more than a few devices and then cleanly swipe between the devices to control them all.
The HTC One M9 has expected flagship accessories like NFC and Bluetooth 4.1. It equally features MHL compatibility – allowing you plug the HTC One M9 straight into the HDMI port of a TV. You only need an MHL cable that resembles a micro USB charger for this, which can get online for a small amount of money.
The Good of HTC One M9
It comes with elegant design
Sturdy Processor
Luminous BoomSound speakers
HTC One M9 looks great and handy
The bad of HTC One M9
The over-familiar design makes it lack wow factor
Battery doesn't last longer
Unsatisfactory camera