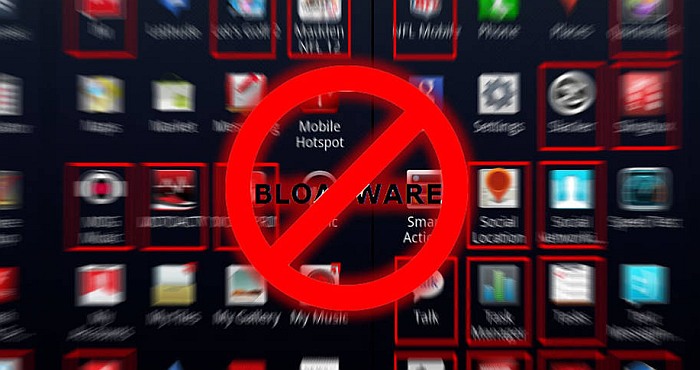 Tired of bloatware on your phone? No one loves a pre-loaded app on their phone if it cannot be removed. The problem is that no one is speaking about this problem. An initiative is already on going to sensitize subscribers to take a stand against the problem of bloatware. This initiative intends to do away with bloatware.
You are all invited to join the movement by signing the petition. It's worth noting that not all manufacturers make a deliberate move to pump their phones with junk apps simply to make a fault. This article explains the attitudes of different mobile manufacturers towards bloatware.
Motorola mobile company maintains a great record for fast updates and minimal pre-installed apps. Ideally, Motorola integrates few apps on top of the standard Google suite of apps while assembling their phones. Apps installed by the manufacture are useful. For example, a Migrate app helps you to transfer data from one device to another. Motorola has shrunk this app recently with the all-in-one Moto app, which centralizes all the Moto features. The reason behind this move by Motorola Company is to get between the user and the android experience including mobile apps. Operating system ought not to be hidden behind unnecessary surfaces wasting resources. It also means that the Motorola devices are free from competing versions of apps that cannot be deleted. Also, Motorola has replaced other apps and their setting options. Excessive screening and pre-loading apps in a system slows down the update process and functioning of the system
On the other hand, One Plus Company takes equal measures in addressing pre-loaded apps. One Plus focuses on the Android experience, and they give its users the freedom to choose which apps they want. This is in contrary to other mobile companies that force apps to their customers. For, example it developed the OxygenOS to offer the choice to install or uninstall. The main focus of One Plus company was based on subtle functions like; customizations, app permissions, off-screen gestures, ability to switch between software's and hardware.  All this intended to allow customers operate their phones the way they desire. Other approaches to address bloatware is shifting more features to play store and making the pre-installed app available as an optional download.
By addressing bloatware, users can experience the following positive results. Phones will have faster updates of features, apps and Android firmware, less duplication of services less duplication of services, faster system performance, adequate storage, better customer satisfaction. While we understand that there are some manufacturers working hard to curb this problem, we must join hands by signing the petition against forced apps. Say no bloatware, and improve the performance of your phone.