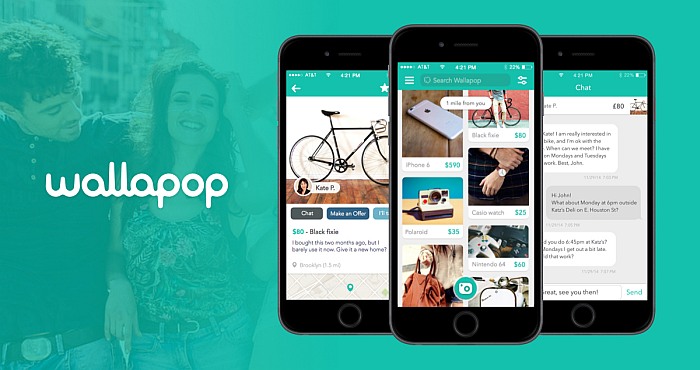 Wallapop is a "virtual flea market" app that can be downloaded for free. With this app, you can sell and buy items to people who are around your area.
With other virtual markets like eBay and Gumtree, this app has got something unique and which we can get from the following review.
Wallapop Rating
According to users' reviews, the rating can be termed as good. With its intuitive search feature, huge potential, geo-based local offers around users, and cutting out the middle man then there is a whole baggage of reasons to say that this app is really great. The only drawback of this app comes when we mention about buyer security.
Wallapop Use & Features
The format of Wallapop is simple and easy to use and understand. Just after downloading the app, you will be required to login with your Facebook or Gmail information. You can also consider registering it with your information. After this, you will start to buy or sell items with it. With this app, you will be searching items based on location, therefore, you will be provided with a scrolling list of the items that you can get in your area.
Whereas it is still difficult to find specific items from this app, you can still change the location manually. With this feature you will be able to move from one location to the other. The other drawback of this app is the fact that only few people are using it despite being downloaded by over 3 million users. By just scrolling through the listed items, you will find appliances, devices, books, and many more. I came across a person who was selling a microwave for $35 USD, something that sounds like a fair price. But after a further scrolling there was this person who was selling "Nothing" for 1 USD- this sounds a bit queer. Yes, there is a person who was selling nothing for a dollar. Whereas a dollar isn't cheap to buy a thing, but it is still expensive when buying nothing. With this, always ensure that you are careful not be scammed.
With Wallapop, sellers and buyers get a chance to interact with a messaging features which is inbuilt in the app. You will be able to contact the seller directly via the app, and thus with this feature, you will be able to ask questions as well as discuss in case you want to meet them in person. This app not only provides you with a social shopping but also gives you geo-based local offers. When buying something from the app, you should never worry about return troubles, or seller fees, or delivery times because you can arrange for a meet-up with the seller. This is a very great way to cut out the middleman.
Wallapop Screen & Controls
There is no any learning required for you to use this app. All it takes for you to use the app are just simple swipes.
Wallapop Speed & Stability
When using Wallapop is very fast, but we shouldn't rule out the fact that this app is prone to bugs. Whereas the developer is updating it often, the images and searches fail to load and produce results at times.
Wallapop Download Links