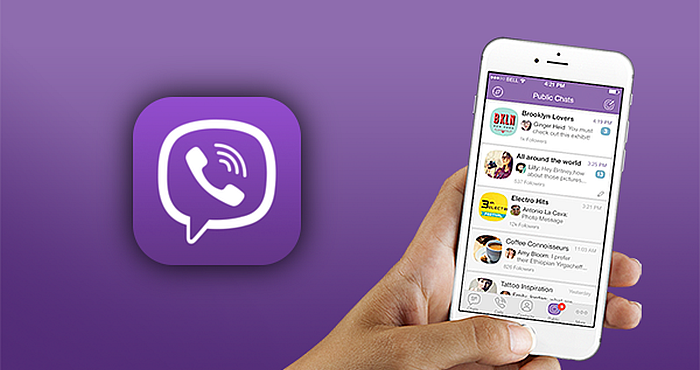 The Viber messenger app 5.6 update features for Android that overhauled the new text limit and public chats is now available for download, according to the recent news.
Viber messages app is among the apps that provide updates from time to time, but this new released update will provide more pleasure for user, rather than a number of new features.
A number of the improvements made on the most recent Viber update have been the Group Likes that lets users of Viber like a friend's Vibe, according to Neurogadget. Some of the text characters have been improved as well, widening it up to 7,000 characters.
On the other hand, the Public Chats feature has also been incorporated to Android tablets including the ability of the app to be forwarded. This particular type of shortcut messaging therefore lets users deliver messages efficiently without having to spend so much time typing.
Without mincing words, Viber has been one of the leading call and text services that use data in order to connect. Furthermore, you can freely use this by making use of Wi-Fi at any time it is available.
It was also gathered from a separate report from Neurogadget that the presence of Viber sharing also includes following some public chat features. Games have as well been included on the app, but the incorporation of the app into Android Wear, is what is most interesting about the new Viber update.
Users can now download Viber messaging app on smart-watches as well as other wearable devices that run the Android OS. The newest Viber 5.6 is specially premeditated for the Android OS with its most recent Marshmallow update.
The Viber 5.6 update can now be downloaded from the Google Play Store by Android users. The app is also available on the official website of the Viber app.
Viber boasts more than 650 million registered users across the globe, in only five years in business, but only about 250 million users get to use the service on a regular basis.
You can easily install Viber. Just go to the Google Play Store, look for the Viber update and click on it to download and install it on your mobile phone. In order to continue the service, the app will request you to authenticate your mobile number.
This newest Viber update will take up to 36.48 MB of memory space. You can sync it to other devices like PCs and tablets. On the other hands, users can make use of the same mobile number for their Smartphones and other synced devices.
Have you given the most recent version of Viber a try? What is your own opinion concerning the app and what is its dissimilarity from WhatsApp and other messaging services?
Download Links
Download Viber Messenger