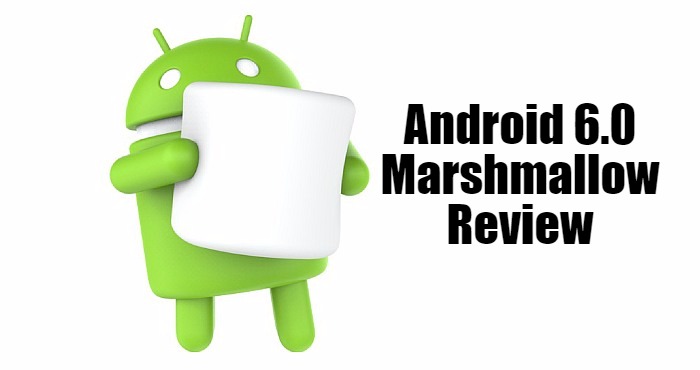 Android 6.0 Marshmallow has finally arrived, and with it, just like any other Android update/upgrade, comes with a raft of fantastic changes. Android has always been very complex due to the fact that it adjusts and changes so as to suit the needs of all those who are using it.
Whereas this is very exciting from a technical perspective, for a person who want a smartphone to play video games and open Facebook the whole situation is confusing.
Marshmallow Design
When Google finally released Android 5.0 Lollipop mid last year, "material" design of this OS was highly discussed. This is with is dedicated interface that made Google's apps to take a more active approach so as to encourage its use across its UI. This kind of improvement didn't end with Android Lollipop, this year Google has further done refinement on the Material Design of Android with the release of Android 6.0 Marshmallow. Some of these refinements includes the ability to substitute Google's services and apps with anything that you want.
The New Google Launcher
You can't talk about Android 6.0 without mentioning the new Google Launcher. When you interact with the desktop icons of this launcher, you will learn a whole lot of new animation refinements. When you launch an application, the animation grows outward from the icon. This launcher is referred to as the Google Now Launcher. Every time you open an application, you will see a brief flash of the animation.
When compared to the paginated launcher of the previous Android OS, the new launcher makes it dramatically faster and easy to get an app- thanks to the improved inertial scrolling. Google has shifted to an alphabetically sorted list and vertically scrolling.
Marshmallow Notifications
Google has made efforts to change the way notifications affect us while using our tablets and phones day-in-day-out. With Android Marshmallow, Google has moved the controls of notification to the Quick Setting Panel. With this feature, you can easily set "Do-Not-Disturb" mode by the help of some few options. With the "Total Silent Mode" option, you will easily disable all sounds. In another case, you will also be able to use the default Alarms only mode, so as to ensure that you are disturbed by your alarm application only. Other options include "Customizable Priority Only Mode" that allows you to choose the apps that will bother you.
Marshmallow Text Selection
Cutting, Copying, and Pasting has been made far much easier with Android 6.0 Marshmallow. This is with regard to the fact that "Copy, Cut, and Paste" have been customized to move to a new home on this OS. These options currently appear in a smaller bar just above what you have highlighted. This means that you can get to them easily and quickly.