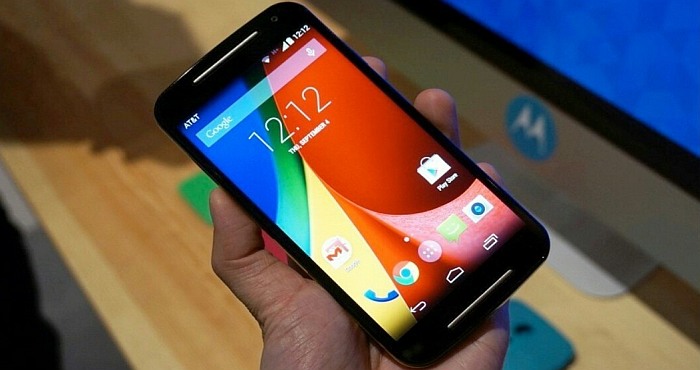 One of the main things to keep back in mind when purchasing a budget phone is the fact that it will have some compromise as compared to other best phones. You shouldn't have expectations that the phone will rival the latest Android smartphones or iPhones.
Whereas some budget phones are built with low-resolutions screens, less storage, slower processors, fewer features, and poor cameras you will still enjoy the phone just like other best android devices. Some of them will otherwise lack support for 4G and NFC.
The latest android budget phones come with either of the following OS: Windows Phone 8 or Google Android. With these operating systems, you will still have the opportunity to download major apps like Whatsapp, Skype, twitter, Facebook, and many others. Consider opting for those that run on Android if you want Google apps like Maps, and Gmail.
The following are some of the budget phones that you can put into consideration:
Motorola Moto G 2014
Motorola Moto G is a second generation smartphone that has been built with better speakers and a bigger screen. Its cameras are improved making it one of the best budget phones. The only drawback of this phone is the fact that it doesn't support 4G. It runs on Android and as well it's a Dual-SIM budget smartphone.
Motorola Moto E 4G
Motorola Moto E 4G is a new phone that have got upgrades in many areas. You will be required to add about 20 pounds on the retail price of its predecessor. You will enjoy 4G LTE connectivity as well as a front camera, and a plus on storage and performance. Al these features make this phone one of the best budget phones in the market.
ZTE Open C
This is an unlocked smartphone that costs relatively cheaper. It is somewhat better when compared to the original ZTE Open. Its performance isn't that commendable in that the OS makes the 4—inch screen to appear like it has got very fewer pixels. You can consider the phone although if your budget is very low but you can slightly raise it. Why don't you go for the Lumia 520? If your taste is Android OS then you should opt for the Moto E.
Lumia 530
It is worth considering the phone if you are on a tight budget. Lumia 530 might make you feel that the phone is worse enough than is predecessor Lumia 520. Its display is a deal breaker. Its build quality and performance is somewhat great. It has got a poor camera and very little storage.
Moto G 4G
The Motorola's Moto G 4G comes as one of the best budget phones that are currently in the market. With its price that is around one hundred and thirty five pounds. You will get an excellent screen, a great built in quality, decent cameras, as well as an Android 4.3 Jelly Bean that will soon upgrade to 4.4 KitKat.